Did you miss our Veteran's Day Meeting Ceremony?
Click the PLAY button in the video below to watch.
Ever Wonder What's on our Memorial Table?
Charlene Fontaine describes the items on the Memorial Table and what they represent.
We're available for Speaking Engagements
to Share Our Tigers Story
Please REJOIN Our Email List
It has been a challenge to keep track of everyone. We change addresses, phone numbers or move to another area. Another challenge is the email program we use was corrupted. NO ONE's info was shared. So kindly take a moment and CLICK HERE to rejoin our email list with your best email address so we can stay connected. If you do not sign up to rejoin our list you may no longer receive our emails or blog posts. Apologies for any inconvenience.
We invite you to join us
There are many ways to support your organization:
______________________________________
National History Day students create historical websites:
Through our scholarship programs, we encourage our youth to participate in the National History Day project.
America's Unknown Heroes: Saviours of China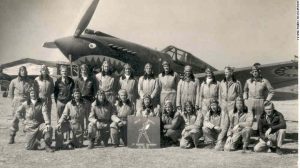 Scholarship recipient Alexander Rupp created a website dedicated to the history of the Flying Tigers and their involvement in the China-Burma-India campaign of WWII.
You can visit Alexander's website HERE.
Encounters and Exchanges in China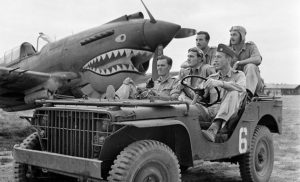 Scholarship recipients Christopher Pelligrini, Alexander Yu and Kelvin Yang (all Chinese students) created a National History Day contest website that documents other aspects of the Flying Tigers involvement in CBI.
Visit their website HERE.
______________________________________
"This documentary is excellent! It's time we remember what has been forgotten."


Nell Chennault Calloway
Join us in honoring the 250,000 men and women who served our country in CBI during WWII.
Watch the trailer for this documentary, currently in production. We'd love to hear your comments. After watching the trailer, please CLICK HERE to leave your comments on our Blog page.
Your support and donations are welcome and greatly appreciated. DONATE HERE.
______________________________________
Scholarship Recipients:
Stuart Littman
Emily Mannheimer
Ethan Tubby
______________________________________