There are many organizations across this great nation that honor, support and serve our veterans.  These are few that provide special services that veterans and their families can request or apply for.  Click on a logo to visit the website.
---
---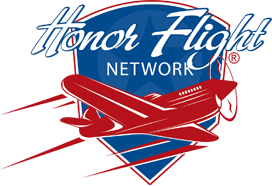 Honor Flight Network is a non-profit organization created solely to honor America's veterans for all their sacrifices. We transport our heroes to Washington, D.C. to visit and reflect at their memorials. Top priority is given to the senior veterans – World War II survivors, along with those other veterans who may be terminally ill.
---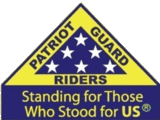 The Patriot Guard Riders (PGR) are a diverse group of citizens from across the country who have one have one thing in common, an unwavering respect for those who risk their very lives for America's freedom and security.  Their main mission is to attend the funeral services of fallen American heroes as invited guests of the family.  At the family's request, a local PGR chapter will stand a flag line outside the funeral home and/or at the grave site.  A motorcycle escort may also be provided if the family so desires.
---
Veterans Homecoming in Branson, MO
November 5-11 Annually
Branson's Veterans Homecoming is the largest event of its kind in the nation, and the perfect way to pay tribute to the many men and women who've protected our freedom over the years. Dedicating an entire week to our nation's veterans, the Branson area makes sure to show thanks and respect to our veterans through a variety of events. Banquets, galas, gatherings and services of all sorts cover the week, and provide a great time of celebration.
The main draw of the week undoubtedly culminates with the Veterans Day Parade. The parade features all sorts of marching bands, dignified veterans, military vehicles and more as it strolls through the streets of Branson. Whether you're a veteran or merely wanting to show your support, Branson's Veterans Homecoming is always a splendid time of patriotism in the Ozarks.
---